Portal E-Journal Politeknik Negeri Bengkalis adalah sistem penerbitan online berbasis Open Journal System yang diterbitkan oleh Politeknik Negeri Bengkalis.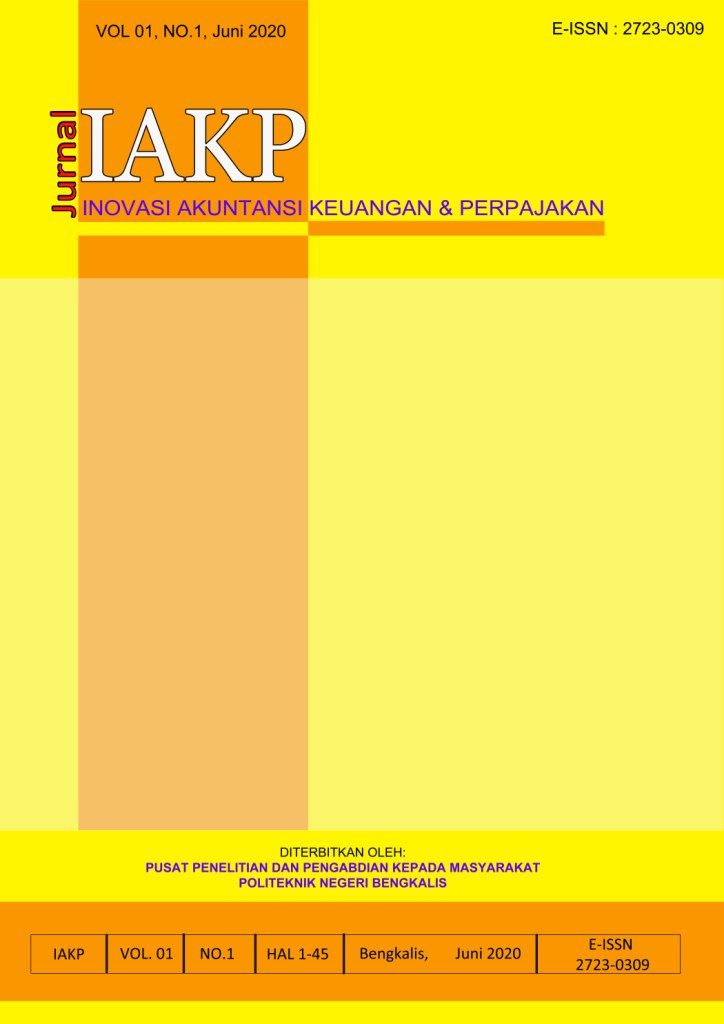 InovAK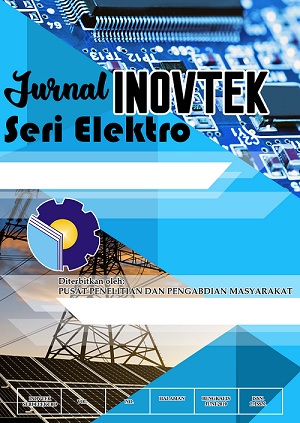 INOVTEK - Seri Elektro
Jurnal Inovtek Seri Elektro merupakan jurnal elektro berbasis penelitian ilmiah. Jurnal ini diharapkan dapat sebagai wadah akademisi, peneliti dan praktisi di bidang teknik elektro untuk mempublikasikan hasil penelitiannya. Jurnal Inovtek Elektro menerbitkan naskah berkaitan dengan Sistem Tenaga Listrik, Sistem Elektronika dan Instrumentasi, Sistem Komunikasi, Komputer, dan lainya.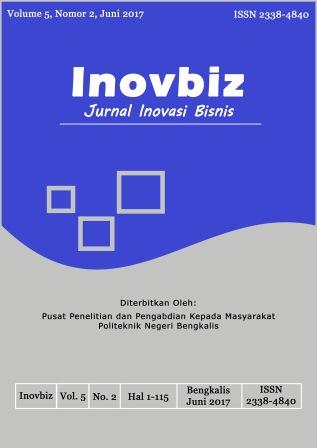 Inovbiz: Jurnal Inovasi Bisnis
Jurnal Inovasi Bisnis (Inovbiz) focuses on how we gain knowledge through innovation and how knowledge encourages the innovation both in economics and business. It is provided for writer, researcher, professor, and practitioner who want to publish their research reports or articles, theoritical or critical study, original and up to date ideas.
Inovbiz has a broad scope in the following areas:
Inovbiz is an open access journal. Readers may read, download, copy, distribute, print, search, or link to the full texts of these articles without any charge. All submitted papers are peer reviewed before being accepted for publication. The authors who intend to submit manuscripts to Inovbiz should follow the norms described in the guidelines.
Each volume in a year is published both in electronic and printed form with a different number. The publication with the number 1 is June and the number 2 is December.  Language used in this journal is Bahasa Indonesia and English.
Journal title
Inovbiz: Jurnal Inovasi Bisnis

Initials
Inovbiz
Frequency
2 issues per year
DOI
Prefix 10.35314 by Crossref

ISSN
Media Online : 

 

2614-6983 Media Print :  

 

2338-4840
Acreditation
on process
Editor-in-chief
Tri Handayani
Managing Editor
Hutomo Atman Maulana
Publisher
P3M Politeknik Negeri Bengkalis
Citation Analysis
Google Scholar, Crossref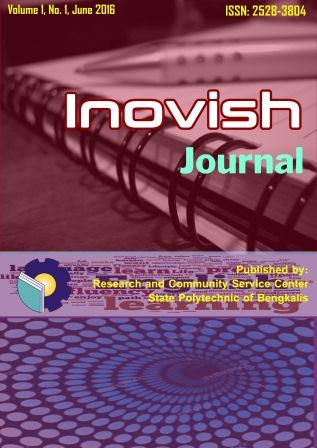 INOVISH JOURNAL
INOVISH JOURNAL: Journal of Language and Innovation and English Language Teaching is committed to exploring the broad areas of language, creativity and innovation using language as a medium of information and highlighting issues in ELT. Preference is given to articles of English language; articles of this kind will be especially welcome. However, there is no restriction to articles with specifically English content. The journal is published twice a year (June and December) presenting articles containing creativity and innovations using language in producing products , analyses, studies, application of theories, research report, material development, teaching and learning languages and reviews. Contributors are invited from both members of and non-members of the English Department of State Polytechnic of Bengkalis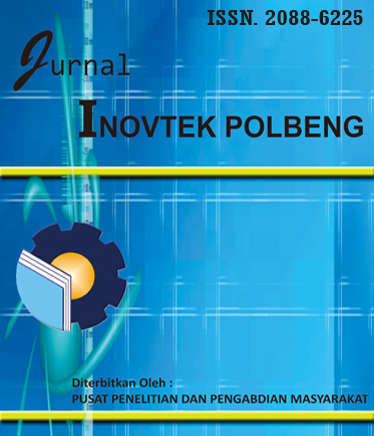 INOVTEK POLBENG
Jurnal Inovasi dan Teknologi Politeknik Negeri Bengkalis merupakan jurnal berbasis penelitian ilmiah. Artikel ilmiah dapat berupa hasil penelitian, artikel penelitian asli, review dan kajian ilmiah. Berdasarkan focus dan ruang lingkup jurnal maka artikel yang dapat di muat dalam jurnal ini meliputi :
Teknik Perkapalan(Konstruksi kapal, Sistem Kapal dan Kelautan),
Teknik Elektro(elektronika Industri dan Listrik industri)
Teknik Mesin (Manufaktur, perawatan dan material)
Teknik Sipil (Sipil umum)
INOVTEK Polbeng - Seri Informatika
Jurnal Inovasi dan Teknologi Seri Informatika  (Jurnal INOVTEK Polbeng - Seri Informatika) Politeknik Negeri Bengkalis merupakan jurnal informatika berbasis penelitian ilmiah.  Jurnal ini diharapkan dapat sebagai wadah akademisi, peneliti dan praktisi menyebarkan hasil penelitian. Jurnal INOVTEK Polbeng - Seri Informatika menerbitkan naskah berkaitan dengan Web and Mobile Computing, Image processing, System Cerdas, Sistem Informasi,  Database,  DSS, IT project management, Geographical Information System,  Teknologi Informasi, Computer Network and Security, Wireless Sensor Network, dan lainya