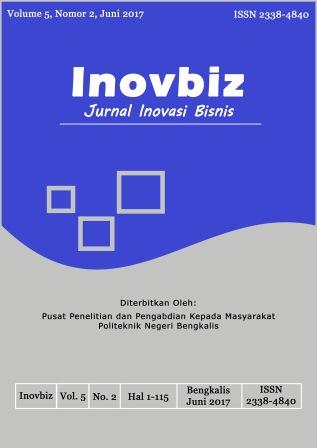 INOVBIZ POLBENG
Penerbitan JURNAL INOVBIZ dilakukan dua kali setahun pada bulan Juni dan Desember. Jurnal Inovbiz
ini sebagai sebuah media komunikasi dan sekaligus pembahasan permasalahan yang menyangkut tentang
inovasi, ekonomi dan bisnis.  Jurnal ini mewadahi ringkasan hasil penelitian, studi literatur, tinjauan kritis,
atau sebuah gagasan orisinal yang bersifat kritis dan update.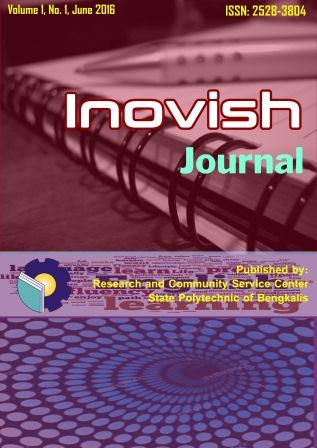 INOVISH JOURNAL
INOVISH JOURNAL: Journal of Language and Innovation and English Language Teaching is committed to exploring the broad areas of language, creativity and innovation using language as a medium of information and highlighting issues in ELT. Preference is given to articles of English language; articles of this kind will be especially welcome. However, there is no restriction to articles with specifically English content. The journal is published twice a year (June and December) presenting articles containing creativity and innovations using language in producing products , analyses, studies, application of theories, research report, material development, teaching and learning languages and reviews. Contributors are invited from both members of and non-members of the English Department of State Polytechnic of Bengkalis
INOVTEK- Seri Informatika
Jurnal Inovasi dan Teknologi Seri Informatika   (Jurnal INOVTEK- Seri Informatika) merupakan jurnal informatika berbasis penelitian ilmiah.  Jurnal INOVTEK - Seri Informatika terbit 2 kali dalam setahun. Secara berkala Jurnal INOVTEK - Seri Informatika terbit setiap bulan Mei dan November.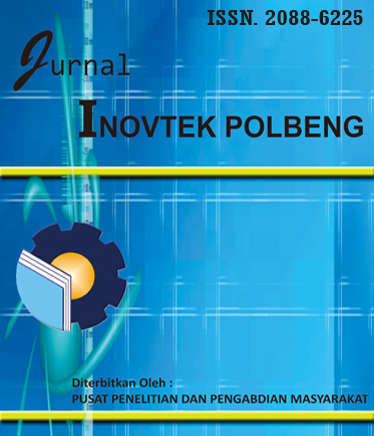 INOVTEK POLBENG
JURNAL INOVTEK diterbitkan dua kali dalam setahun pada bulan Juni dan November. Jurnal Inovtek ini sebagai merupakan kumpulan jurnal yang berbasis inovasi teknologi sesuai dengan permasalahan yang ada
INFO TERBARU : Redaksi mengundang Bapak /Ibu dan semua peneliti untuk bisa berpartisipasi pada penerbitan Jurnal Inovtek untuk

VOL.7 NO.1, Tahun 2017